Here's what the official Universal site has to say about the movie's premise:
Out of Sight, based on the Elmore Leonard novel, is a sly and sexy crime caper starring George Clooney as Jack Foley, an escaped bank robber who has no intention of going back into the pen and Jennifer Lopez as Karen Sisco, the Federal Marshal who is equally determined to recapture him.

Jack Foley manages to escape from prison at the beginning of the film with some help from his friend and fellow bank robber, Buddy, played by Ving Rhames.
.
Here's a shot of George behind the scenes during filming.
.
Links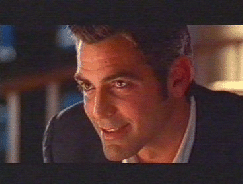 Here are a few links that I have found for Out Of Sight. I'll include more as they become available.
.
.

This is a link to the official site from Universal Pictures. It's pretty cool and has some clips from the movie as well as a lot of background on the stars and the filming.
This is a link to the Internet Movie Database page for Out of Sight.

.
This link is to a review of Out of Sight on a page called Bookhouse's Previews.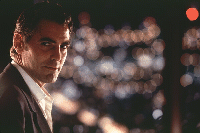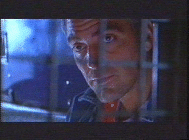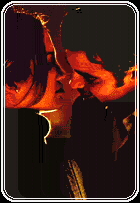 Thank you to the official Universal Pictures site, where I hijacked a lot of these images from. Also, thanks to Steph who sent me a few of the others. And a HUGE thank you to Claire for all the great pictures she has sent me!! Thank you!!
---
Check out my homepage on Geocities:

Sign My Guestbook
View My Guestbook
---
This page was added on 6/18/98
Last updated 7/5/98
Created by Courtney Stovall © 1998
---