The George Clooney Obsession Site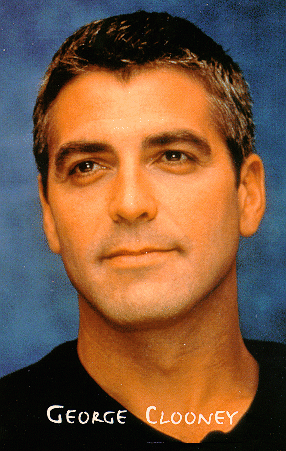 What can I say? I *love* that man! Okay, so maybe I am a LITTLE obsessed, but hey, at least I can admit it. :) Well, this site is basically my shrine to the fabulous Mr. Clooney. Take a look around. I'd love to here what you think of the site so drop me a line! And please sign the guestbook! Thanks!

About the Man



Where to get COOL George Stuff


George Message Board

Misc. George pics

My Doug and Carol Obsession Page


George's article about the paparazzi



Sign My Guestbook
View My Guestbook

I apologize that everything doesn't work yet.
This site is still


Thanks to the following sites for most of the graphics on this site:



Please visit my homepage on Geocities!


This page was added on 6/18/98
Last updated 7/6/98
Created by Courtney Stovall © 1998